---
Advent of Beer, First Six Pack
I was invited to join a beer advent calendar this year. This was my first one as unbelievable as that seems after decades of enjoying beer. I wrote up each and nearly beer in my tasting journal. I was inspired by the potential variety in twenty-four gift wrapped beers. I enjoy writing in my tasting journal but it does take practice. Any inspiration is welcome. I took pictures to help my own recollection. I realized sharing my thoughts and pictures of these beers here could be fun in addition to recording them for my own enjoyment.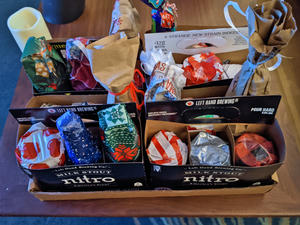 If you aren't familiar, the idea for a beer advent calendar is that two dozen friends each buy a case of beer. Some generous organizer takes all of that beer and assembles a mixed twenty-four mixed cases, all the same. The beers are numbered one to twenty-four. Everyone gets a case back and opens one each day starting on the first of December.
Starting with an Excellent Adventure
I thought it would be a bit easier to write about these beers a six pack at a time. I didn't take notes and pictures of each beer at first. The first few would not likely make for substantial posts on their own. I am trying to rebuild a regular writing habit again after lapsing for the last few years. Next year I may try to write a daily post. This year I am only getting around to writing something up on the last day of the case. For this year, I prefer to catch up more quickly. Four posts feels about right.
The first beer was Calvert Brewing Company Excellent Adventure IPA. I thought the marketing on this one was an odd choice. I would think of an old school, West Coast IPA with a label that screams the nineties the way this one did. I didn't record this one in my tasting journal so a few thoughts from memory, mostly that despite being a hazy, this beer drank more like a bright IPA. The hop aroma and flavor was as promised, tropical, with maybe a bit of a taming influence by the more grassy continental hop, Huell Melon, in the mix. I expected, and feared a little, that the rest of the case would be largely hazies.
The advent I participated in was organized by friends of mine, Jennifer and her husband, John. John and I worked together until recently. I was very glad that Jennifer invited me to join. When the three of us got together at Crooked Crab right before the calendar started, we all enjoyed a good range of styles. I should have known that the friends they invited would likewise enjoy many different kinds of beer.
Speeding into Darkness
If you make a hard one hundred and eighty degree turn from any kind of IPA you might find a style like a Russian imperial stout. Dark, rich, and boozy. Any bitterness likely came from the dark and black roasted malts, also the source of wonderful notes of coffee and chocolate. Oliver Speed of Darkness is a wonderful beer that I have enjoyed on several occasions. Equally as well made as Excellent Adventure IPA, hard to imagine two beers farther apart in terms of flavor.
The last time I had this beer was among some other friends. During a work sabbatical a few years ago, Kendrick took me on a tour of a few of his favorite local breweries. Oliver was one of our stops. Kendrick is friends with the then head brewer, Steve Jones (now at The Brewer's Art.) I had met Steve once before, on a brewery tour a few years prior. I was very grateful for and glad of the chance actually to get to hang out with Steve thanks to Kendrick. We chatted about the brewery, the beer he was there late working on, and beer in general. Speed of Darkness was among the beers we enjoyed while there.
All of us wrapped our beers before dropping them off. Jennifer didn't know which beers were which. She designed our particular calendar this way. Each of us could decide if we wanted to taste blind, trying to guess the style or specific beer. Or, like me, we could tear off the wrapping like a candy cane fueled toddler on Christmas morning. What more surprises were in store after these first two?
Tastes of the Season
The next two beers were also a surprise to me, for representing a category of beer I didn't expect to see much of in the case. Few modern beer enthusiasts seem to spare much love for brown beers. I don't know if it is the lack of attractive descriptors that seem so abundant for other styles. Maybe it is the never ending call of novelty which few brown beers seem to offer. Regardless, I love them, both making and drinking them. I liken them to comfort food: not always the most flash but often welcome especially when circumstances demand like a rough day or week. I find brown beers are a balm for my soul.
I think I have had at most one or two Breckenridge beers. I am sure I liked them though I'd be hard pressed to recall specifics without looking them up online or in my tasting journal. Christmas Ale was a solid holiday beer. A brown beer often makes for a good base to add tastes of a holiday. I did not journal this beer nor do I recall on my own if it was spiced. I don't remember any spice. The beer was delicious to me for itself, a strong and warming, well made brown ale.
Yards Long Jawns, labeled as a winter lager, definitely was another welcome taste of the season. Yards makes some delightful historical and historically inspired beers which makes me inclined to expect a bit more of their beers. I was not disappointed though I would have enjoyed this one even more in the depth of Autumn, despite the label. No special or special additions, simply flavors that to me always bring to mind wood smoke and crisp evening air.
A Delicious Puzzler
By beer five, I was still curious if anyone participating actually tasted these beers blind. This one made me think someone was having some fun with those who did. I enjoyed this beer immensely even thought the label could have been a better fit for either of the two previous beers. Genesee Specialty Honey Brown was, in the wise words of Linda Richman, neither Neogothic, nor Romanesque--discuss!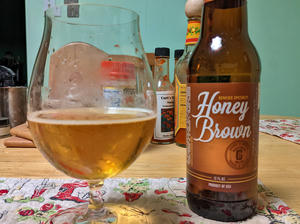 Best I could tell researching this one online, this beer was more an amber lager, though it was straw gold in the glass. It drank more like a lager--crisp, malt forward, no real hop presence or character. A blind taster would not guess any beer whose name had "brown" in it. I could be wrong, I thought it was fun imagining someone finding or choosing this beer specifically for the added challenge. Bonus points that it was immensely drinkable and very enjoyable.
More than I Expected
I would not buy any beer from Brew Dog on my own. I am not a fan of their business practices, what little I've read of their culture, and even without looking it up, I am fairly certain they were mentioned repeatedly in the stream if incidents Brienne Allan anonymized and shared over this past Summer. I also have an impression that Brew Dog isn't particularly known for subtlety or precise technical brewing. All of this is context for saying this beer exceeded my expectations, as low as they might be.
Hellcat was a decent hoppy pale lager. Clean fermentation, decent malt character including a hint of melanoidin character though I doubt this beer was decocted. Maybe the collaborator, one of the members of Megadeth, is a lager drinker and was insistent.
The first six pack out of the case was a thoroughly enjoyable mix of styles. The next six pack, which I'll write up in another post, was a good mix too except for a repeat beer, the only one in the case, and the first lactose beers, which as a vegan I gave to my non-vegan son instead. As the calendar progressed, I more consistently took photos of the beers and recorded them in my tasting journal. I'll save you the entries themselves, they are pretty in the weeds since they are part of my brewing practice. I will try to distill from those entries more detailed impressions of each beer in the remaining three six packs.
Tags:
tasting
exploring
advent-of-beer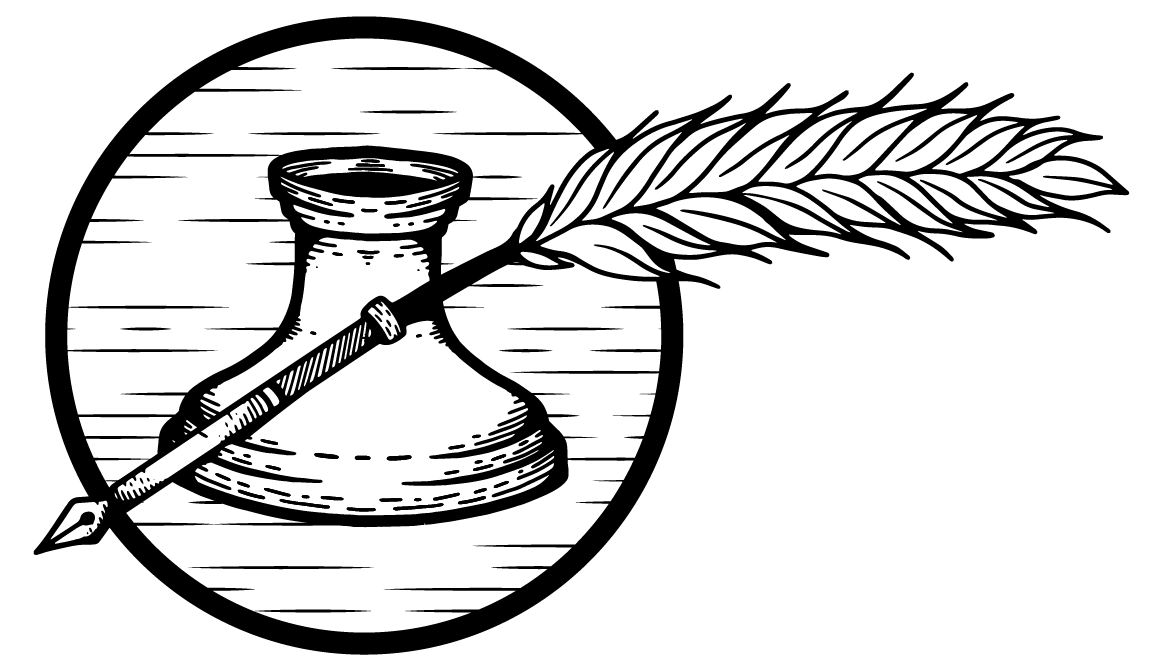 Posted by
Thomas Gideon
on
2021-12-24 13:09
---